Have a Preschooler Planning on Attending Lebo-Waverly PreSchool? Please call the school to make an appointment to enroll! Lebo 620-256-6341 Waverly. 785-733-2561
We are still having issues with our online enrollment. Even if you are doing online only, you will need to enroll. If we don't have our online enrollment up and running by Wednesday noon, we will add another in-person enrollment day for appointment only. We will send out a notification at noon on Wednesday notifying of the enrollment process,
Covid 19 Reopening Plan You can see the USD 243 Lebo-Waverly Reopening Plan at this link:
https://5il.co/jc21
Monday's Board of Education meeting will once again be livestreamed on the District's facebook page. We will attempt to correct the audio problem from the special meeting last week.
JH football camp at Waverly Aug. 3-6 from 6-8pm. All planning on playing JH football are encouraged to attend. Lebo players contact Coach Mickunas about transportation
USD 243 Lebo-Waverly Health Guidelines 7-27-2020 If your child is ill, please keep them home! Attendance awards will not be given in the 2020-21 school year. Masks will be worn in schools by everyone unless valid exceptions apply. Temperatures will be taken before entrance into the building for everyone, and guidelines. Students will be allowed into the buildings starting at 7:35 am unless exceptions apply. Hand washing/sanitizing will occur each hour for everyone. Water bottle filling stations will operate. Water fountains will be disabled. Each building will have an isolation room for sick kids waiting to be picked up. Social distancing (6 feet) will be encouraged in our buildings. High Touch surfaces will be sanitized throughout the day in buildings. Coffey county health department isolation and quarantine guidelines will be followed if a positive covid-19 test occurs in USD 243 schools. A doctor's release will be required for staff or students to return following a positive covid-19 test. Visitors will be required to follow the guidelines listed unless they are 5 years of age or younger. Per KSDE recommendations appendix c all non-essential visitors will be limited from entering buildings. Drop off tables at all schools will be located at each main entrance. Additional health and custodial staff will be hired to support our schools. Steps will be taken to try and keep consistent groups of kids together throughout the day for health tracing purposes.
Lebo Waverly students will begin attending classes on August 27th. Please contact the school if you need special considerations. Enrollment will be online. In person enrollment is also available on a date to be announced.
The USD 243 Lebo-Waverly Board of Education voted to delay the start of school until August 27. This will allow time to prepare the procedures necessary to help keep all students safe. It will also allow time to finalize the methods of instruction delivery that will be needed to ensure all Lebo-Waverly Students are receiving a quality education in these uncharted times. Because of the delayed start, enrollment will be adjusted also. Dates for enrollment will be announced at a later time.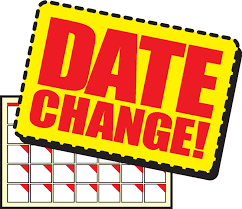 The Lebo Waverly Board Meeting tonight at 7:00 p.m. will be held in the Commons Area at Waverly High School in order to accommodate the potential of a larger than usual crowd.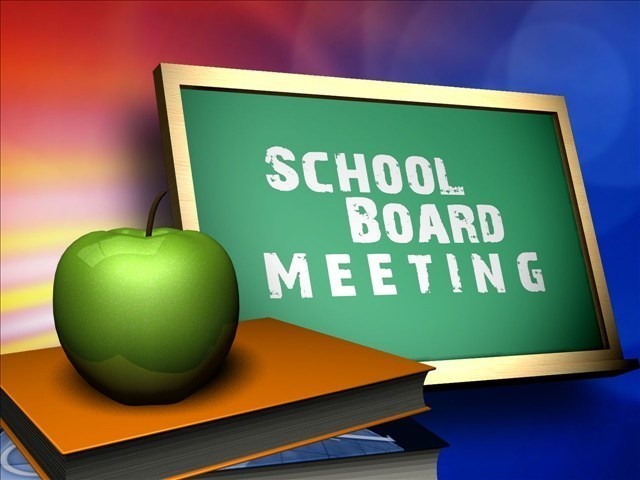 USD 243 Lebo-Waverly is planning for the coming (2020-2021) school year! We need for all of our parents/guardians to complete the survey at the link below. This information is critical to make this year a success in these "Different" times! If you didn't receive an email with the survey, please click this link
https://forms.gle/ughNGHCrKevaHeLJ7
to complete the survey. Please complete this survey ASAP! Thank you for your input and taking part in USD 243 Lebo-Waverly education!
Lebo Waverly will have a special board meeting Monday July 27th at 7:00 P.m. in Waverly to discuss Covid 19 plans, Negotiations, and Approve the Budget for publishing.
The Kansas Governor's Executive Order 20 59 has failed to be approved. Lebo and Waverly school start date is as previously scheduled. Athletics and Activities may resume as normal. Please check with your Coaches and Sponsors for further details.
Lebo Waverly school athletics and activities will remain suspended pending the Governor's Executive order due Monday. The Executive order must also be approved by the Kansas Board of Education. I apologize for the uncertainty. Sincerely, Mr. Reese
The USD 243 Lebo-Waverly Admin team met today to begin working on a revised play for the 2020-2021 school year, With the Governor's announcement yesterday, revisions will be necessary for our schools. Preparation began today, but won't be put into place until after the state board of education acts on the governor's plan. Once we know that decision, more information will be posted about how our schools will look in the coming year.
Today, the Kansas State Board of Education accepted the "Navigating Change: Kansas' Guide to Learning and School Safety Operations" document. This is a living document that will be updated continuously to reflect the changing landscape created by the COVID-19 pandemic. It is critical to remember this document contains recommendations only, not mandates, to assist districts in the creation of their reopening plans. The document is housed on the KSDE website and can be accessed at
https://www.ksde.org/Teaching-Learning/Resources/Navigating-Change-Kansas-Guide-to-Learning-and-School-Safety-Operations
. Please check back regularly for any updates.
A district student has been exposed to COVID-19 and is in quarantine. This Effect Lebo and Waverly schools and communities! ALL SUMMER ACTIVITIES AND WORKOUTS WILL BE SUSPENDED FOR ONE WEEK, MINIMALLY! Contact a health professional for testing if any of your family have any symptoms of COVID-19, If any person in your family tests positive, please contact the district office at 785-733-2651.
Technology Return Computers and Hotspots may be returned to school via appointment. If you are making an appointment to pick up your students' belongings at school, you can also drop off the computer and hotspot at that time. If you would like for us to schedule a pickup from home, please contact Doug Piper via email or phone at the information below. Scheduled pickups will begin Thursday, June 11. Students' may keep the computers and hotspot if there is a need, but will need to be returned by August 1. All computers, Hotspots, and chargers being returned must be placed in a plastic bag with the students' name either on or inside the bag. Please make sure to include all chargers. Doug Piper Technology Director USD 243 Lebo-Waverly
dpiper@usd243ks.org
785-229-5732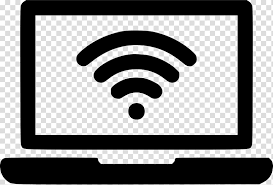 USD 243 parents. To retrieve any items left in school buildings check the school website for instructions. Pick up is available by appointment. Please follow the instructions on the website. Thank you!