USD 243 Lebo-Waverly Schools would like to welcome Mr. Bob Risch as the 2023-24 principal at Waverly JH/HS. Bob grew up just outside of Williamsburg, graduating from high school in 2003. After high school, he played college football being a part of a National Championship team at Butler County Community College in his first year and continuing to play throughout his college career. He finished his undergraduate degree at Ottawa University in Art Education and began teaching at El Dorado High School. After El Dorado he taught at Anderson County Jr./Sr. High School for two years before accepting an administrative position and head football coaching position at Central Heights. Mr. Risch is coming to Waverly from Central Heights where he has worked as an administrator in the middle and high schools and as the Head Football and Powerlifting Coach for the past five years. Mr. Risch and his wife Amy live outside of Williamsburg and have four children (Reuben-7, Matthew-9, Abby-12, and Anabel-13) who will be attending Waverly Schools next year. Welcome to the Bulldog Family! #itsagreatdaytobeabulldog

As many of you are aware, our district is undergoing several changes this school year. With these changes, it is a priority of the USD 243 Board of Education to support our district and buildings through this period of change. Effective as of Monday, March 27, 2023, we would like to congratulate Mr. Reese in his new position as Superintendent at Stafford. We would like to thank Mr. Reese for his years of service to our district and wish him well in his new role. Mr. Duane Ford, Lebo Schools Principal, will step into the role of acting Superintendent, for the remainder of the 2022-23 school year. Mr. Ford will continue in the role of Superintendent for the 2023-24 school year as well. During this time of transition, we would also like to welcome back Mr. Ted Vannocker as Lebo Schools principal for the remainder of the 2022-23 school year. Mr. Vannocker will also provide support as Assistant Superintendent and Special Projects Administrator.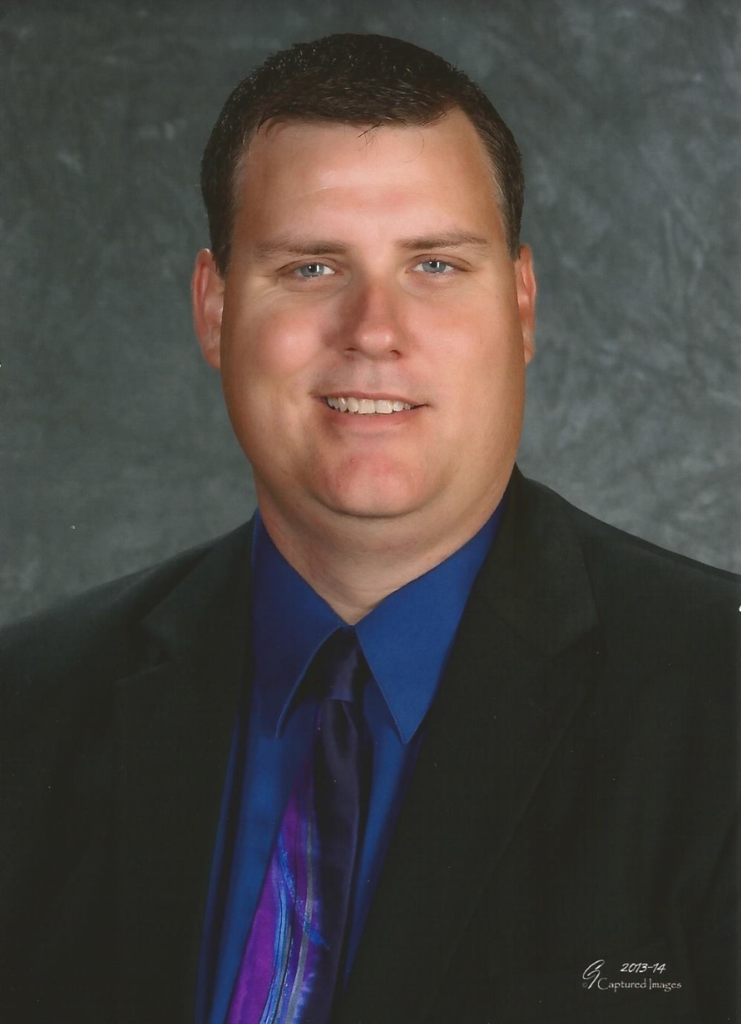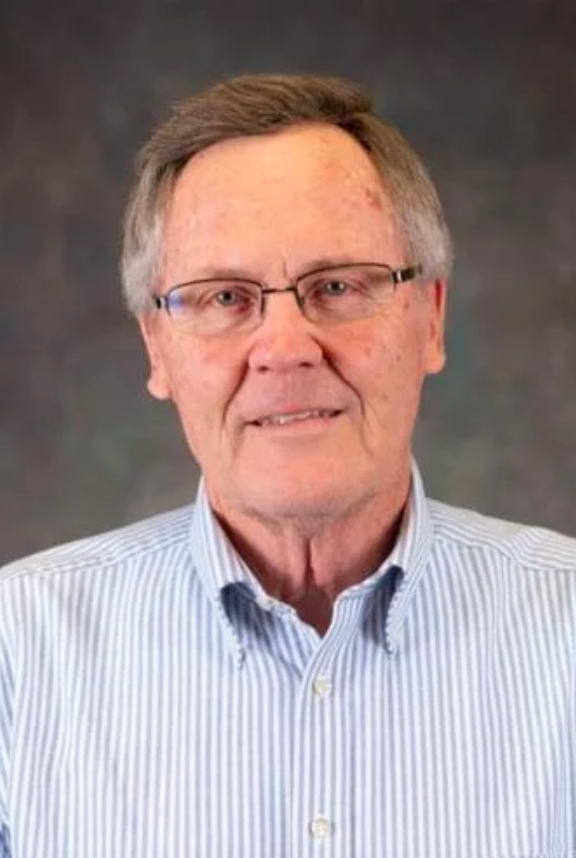 Congratulations to Lebo Senior, Brooklyn Jones! Brooklyn has been named the WIBW Scholar Athlete of the Week! She will be featured on WIBW 10 o'clock news Wednesday, March 22nd. WAY TO GO BROOKLYN! WE ARE PROUD OF YOU!
WAVERLY schools will close Friday. Daycare is open unless you receive specific information otherwise from site administration. Great job! Sincerely, Mr. Reese
Congratulations to everyone for a great basketball season! Lebo schools will close on Wednesday, Thursday, and Friday for State Basketball. Waverly Schools are open. If either team advances, Waverly will close Friday. District Daycare centers will be open unless you receive specific information from site administrators.

Mrs. Gaddis's Lego Club is looking for additional Legos. If you have any Legos that you would be willing to donate, you may deliver them to WHS. #itsagreatdaytobeabulldog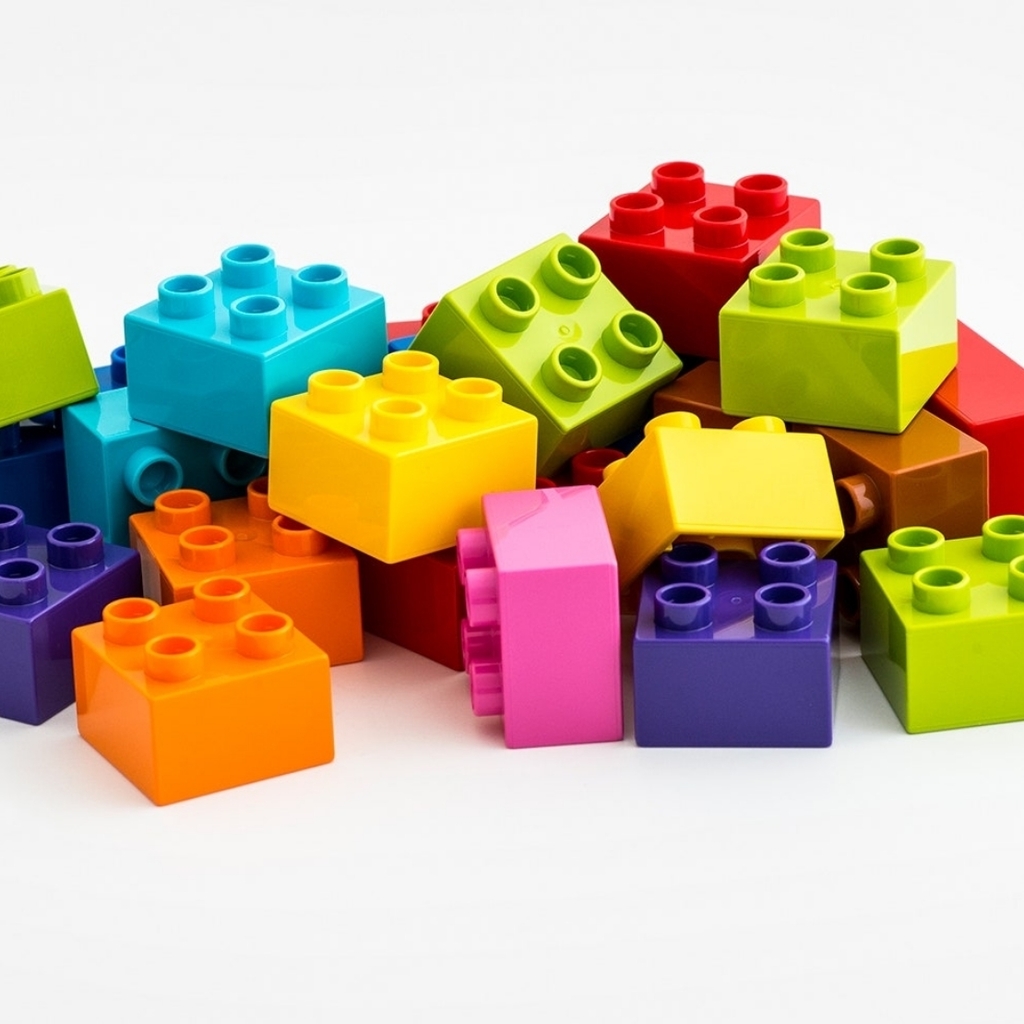 Lebo Senior Isaac Durst was awarded the Rudd Scholarship this morning. The Rudd Foundation Scholarship provides full ride scholarships to pell grant-eligible Kansas high school seniors to attend Emporia State, Fort Hays State or Wichita State. Some of Isaac's classmates joined in for the surprise award this morning at Lebo High School. Congratulations Isaac!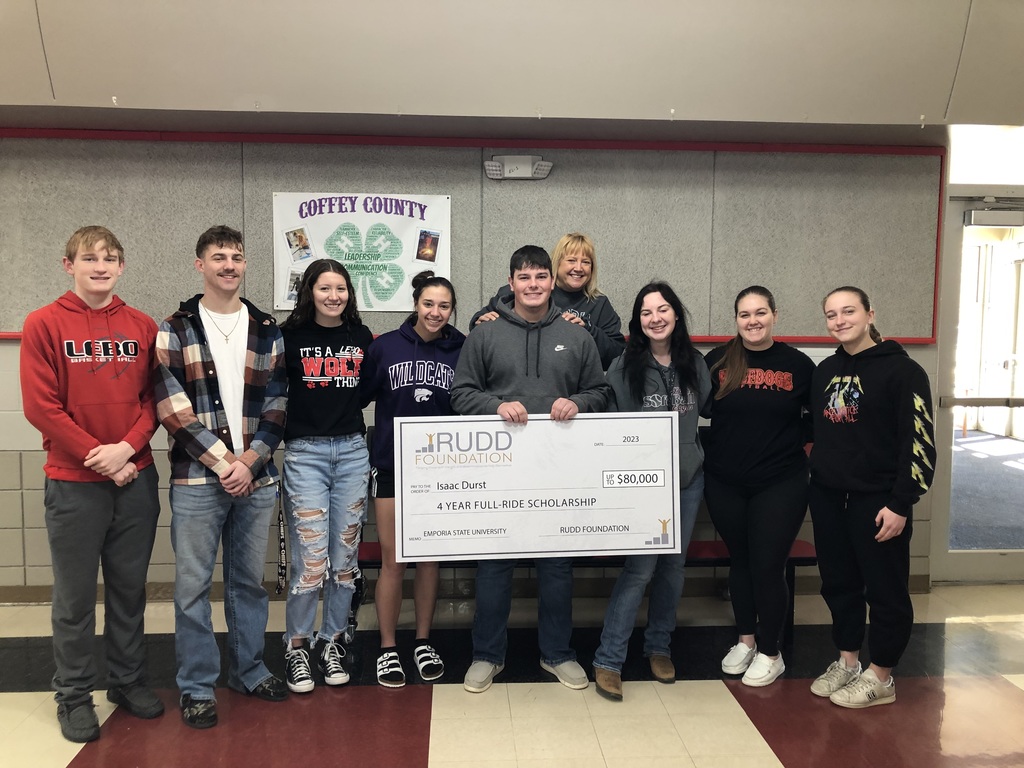 Congratulations to our JH Varsity Scholars Bowl team on placing 1st yesterday! #itsagreatdaytobeabulldog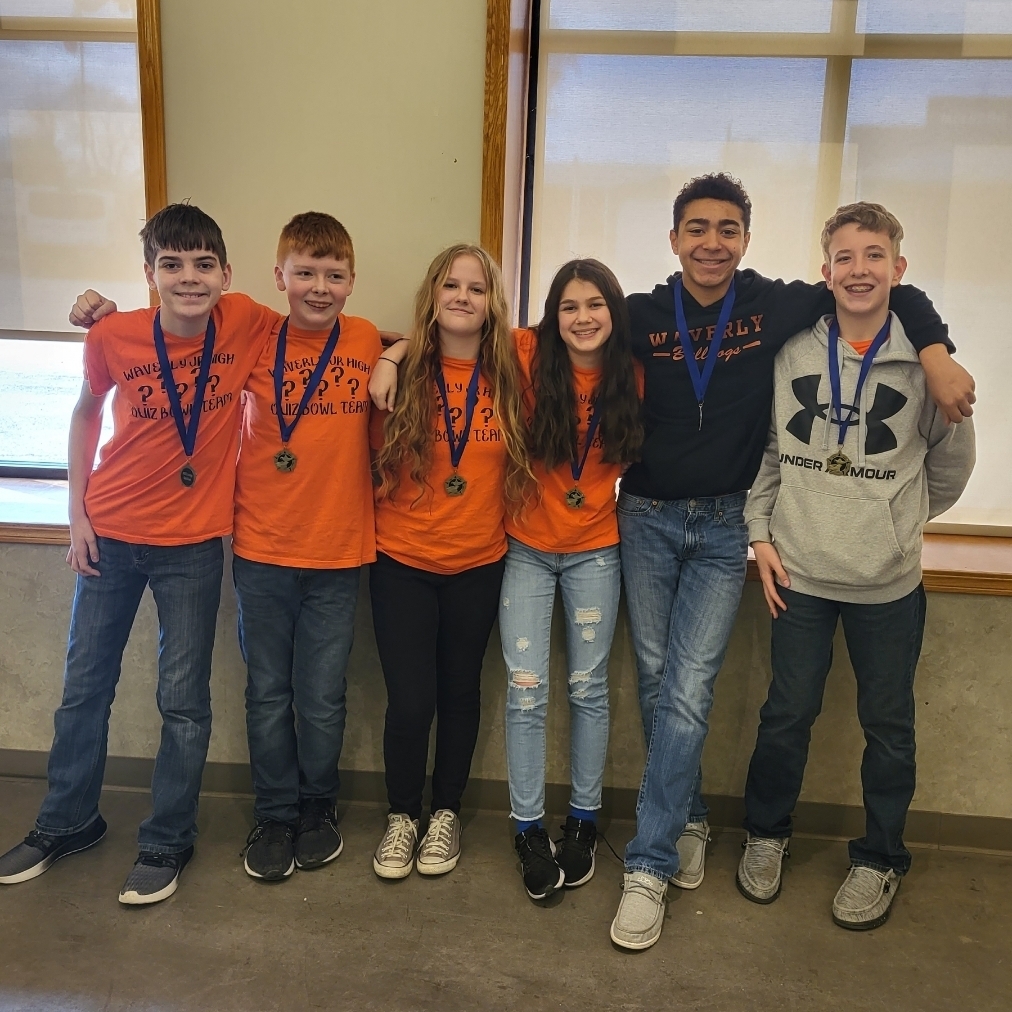 Substate Girls' Bracket #itsagreatdaytobeabulldog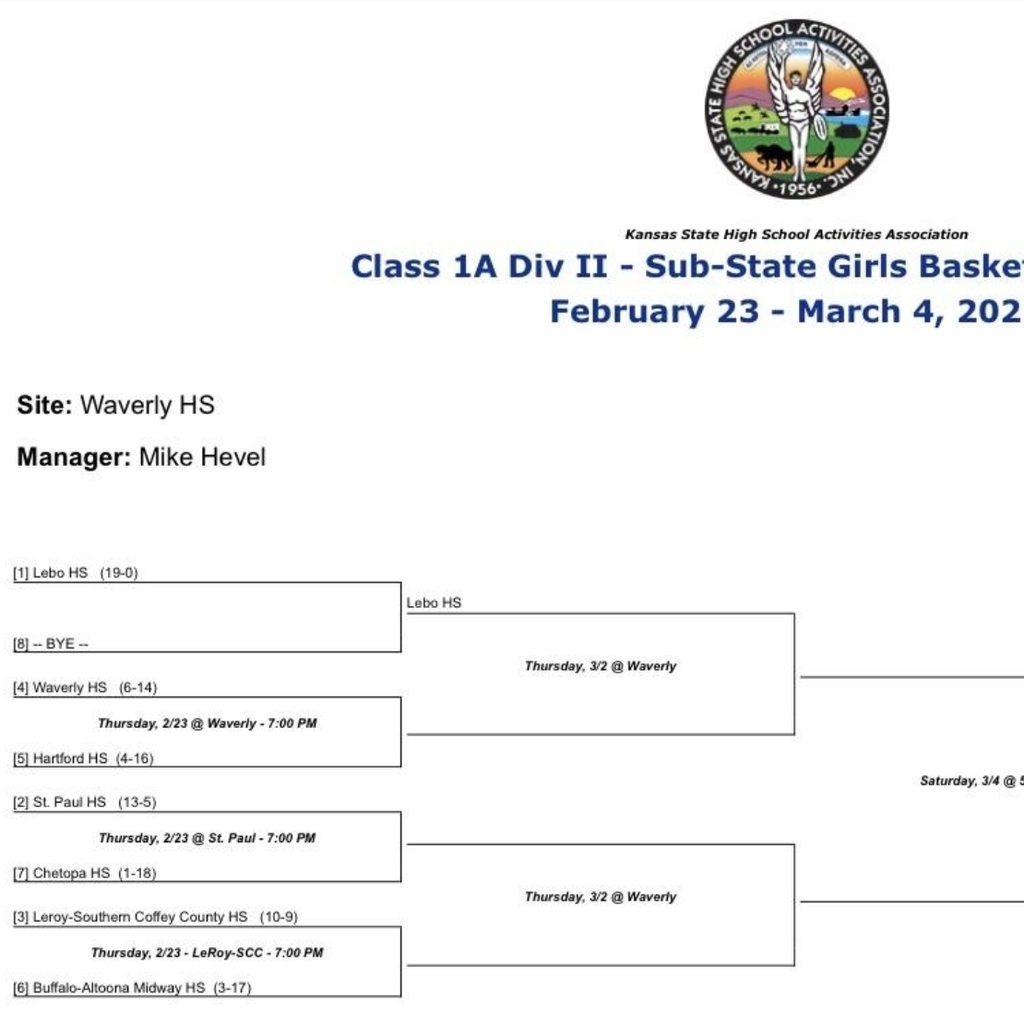 Substate Boys' Bracket #itsagreatdaytobeabulldog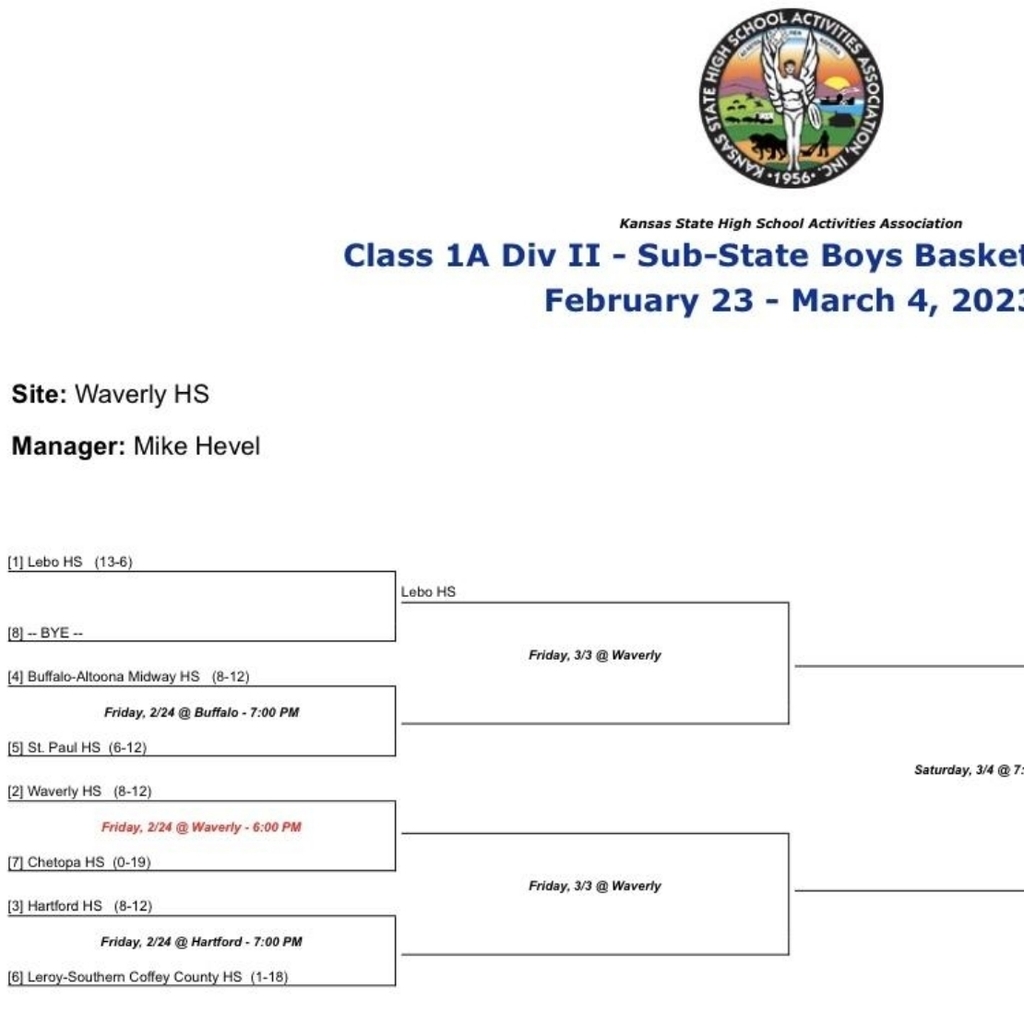 WHS will be holding Student-Led Conferences on Thurs. February 23rd, 8am-8pm. JH/HS parents, please use the link below to sign up for a time slot with your child(ren)'s teacher(s). If you are unable to sign up online, please call Heather at (785)733-2561 to schedule a time. JH students sign up: 6th-Mrs. Rice, 7th-Mrs. Gaddis, 8th-Mrs. White or Mrs. McMillen. HS students are assigned to their CAP teachers or Mrs. McMillen. Please check with your child to find out who their CAP teacher is, BEFORE signing up for a time. Review the available slots below for the correct teacher for your child's conference, click on the button to sign up for a time for each child, and fill out the requested information. Remember to pick a time when your child(ren) can come with you, as they have been working very hard to prepare. For blended families, each parent may schedule a separate conference time with the child. Thank you!
https://www.signupgenius.com/go/805054CAEAE22A4FB6-20231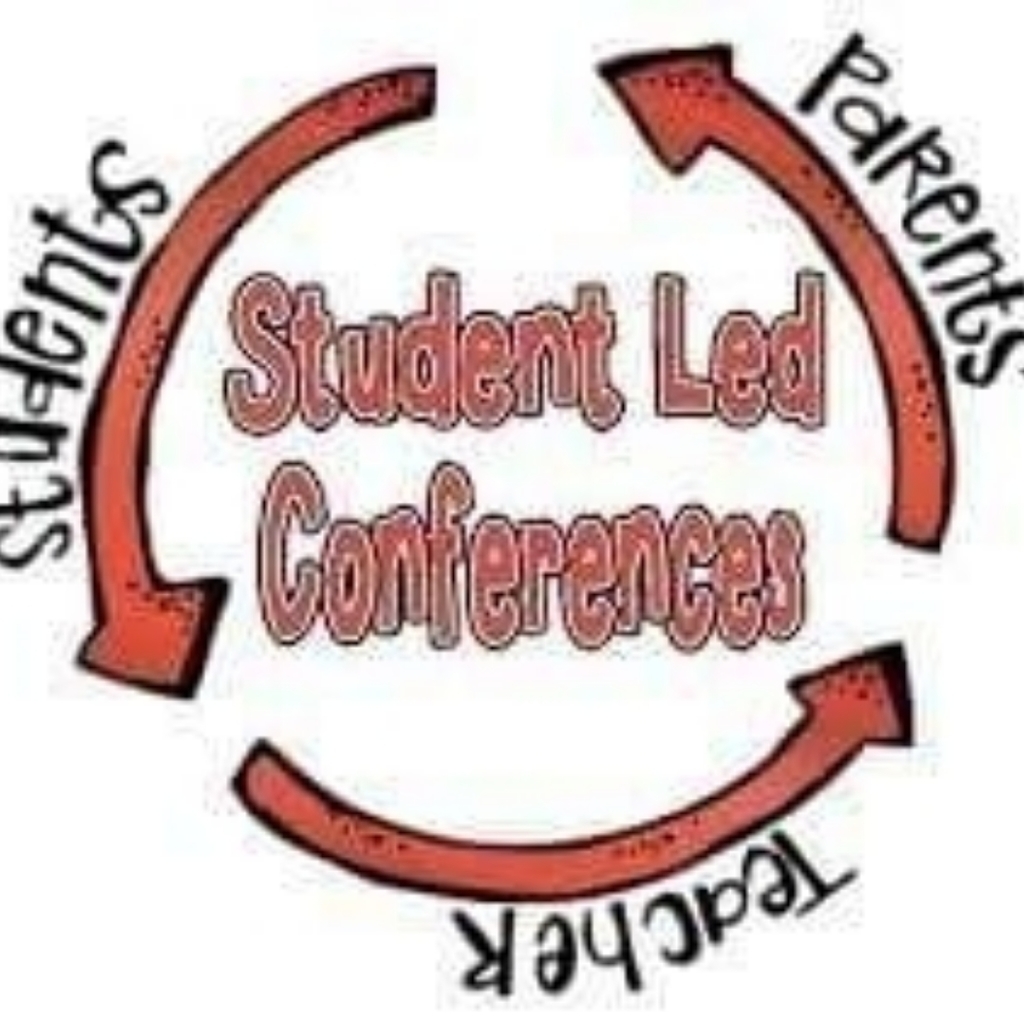 Are you looking for a job? Lebo Schools is a great place to work! We currently have several job opportunities available: Paraprofessional- Make a difference every day! We have multiple para positions open, ranging from elementary to high school. Starting salary $13.25 and can go up with experience. After School Program Assistant- Join our elementary students after school. Help facilitate tutoring, snack time, computers, community engagement, etc... Starting at $9.00 Lebo Daycare Subs-starting at $10.00 Apply online at
https://www.usd243ks.org/page/personnel
or call 620-256-6161. Resume and credentials can be sent to
bthomas@usd243ks.org
Thanks. WAVERLY SCHOOLS has positions open for: Para Subs-Starting at $10.00 & Regular Teacher subs Apply online at
https://www.usd243ks.org/page/personnel
or call 785-733-2551 or email Libby Self at
lself@usd243ks.org

USD 243 will have a two hour delay Thursday 2/16/23. Keep posted for further updates as we monitor this weather situation.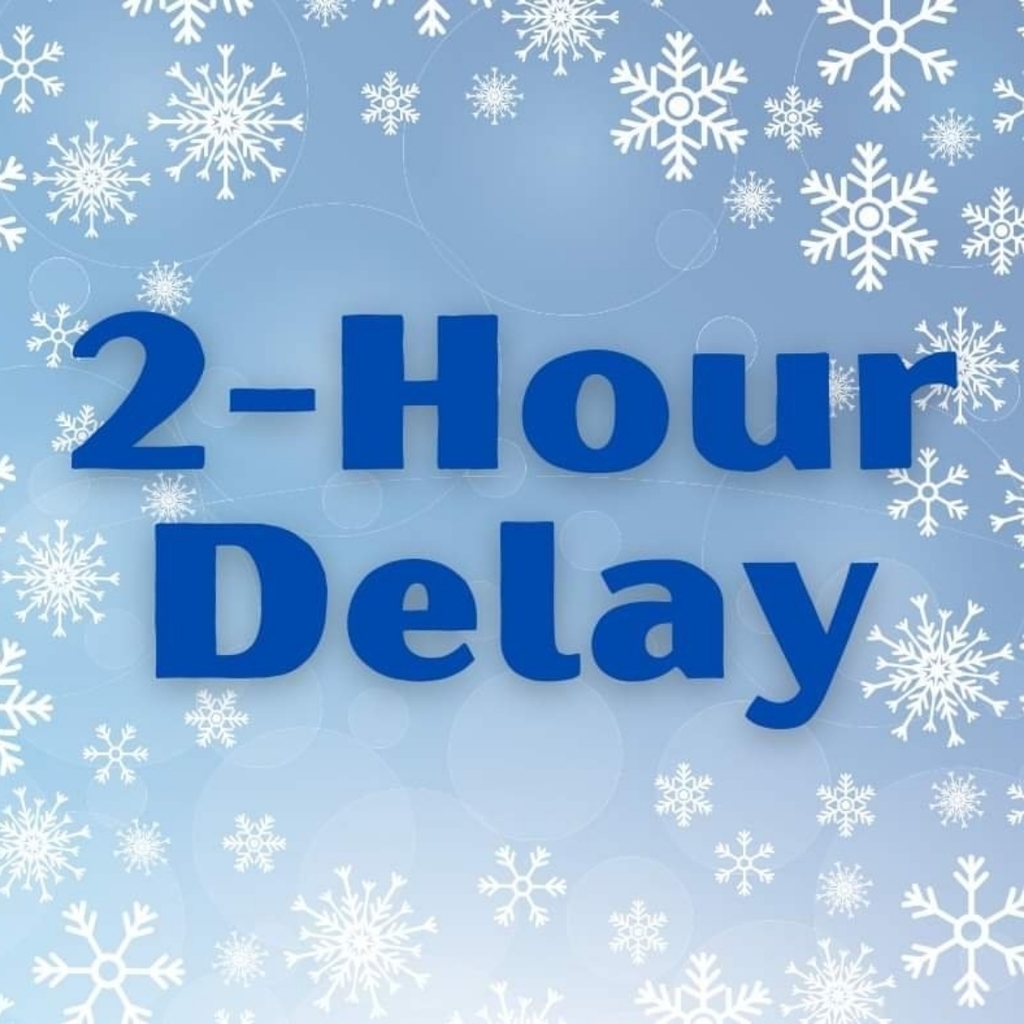 USD 243 will have a two hour delay Thursday 2/16/23. Keep posted for further updates as we monitor this weather situation.
USD 243 Board Meeting is moved to Wednesday this week. Same time and location. Thanks! Mr. Reese

Waverly Elementary School will have Red Friday tomorrow to support the Chiefs playing in the Super Bowl! #itsagreatdaytobeabulldog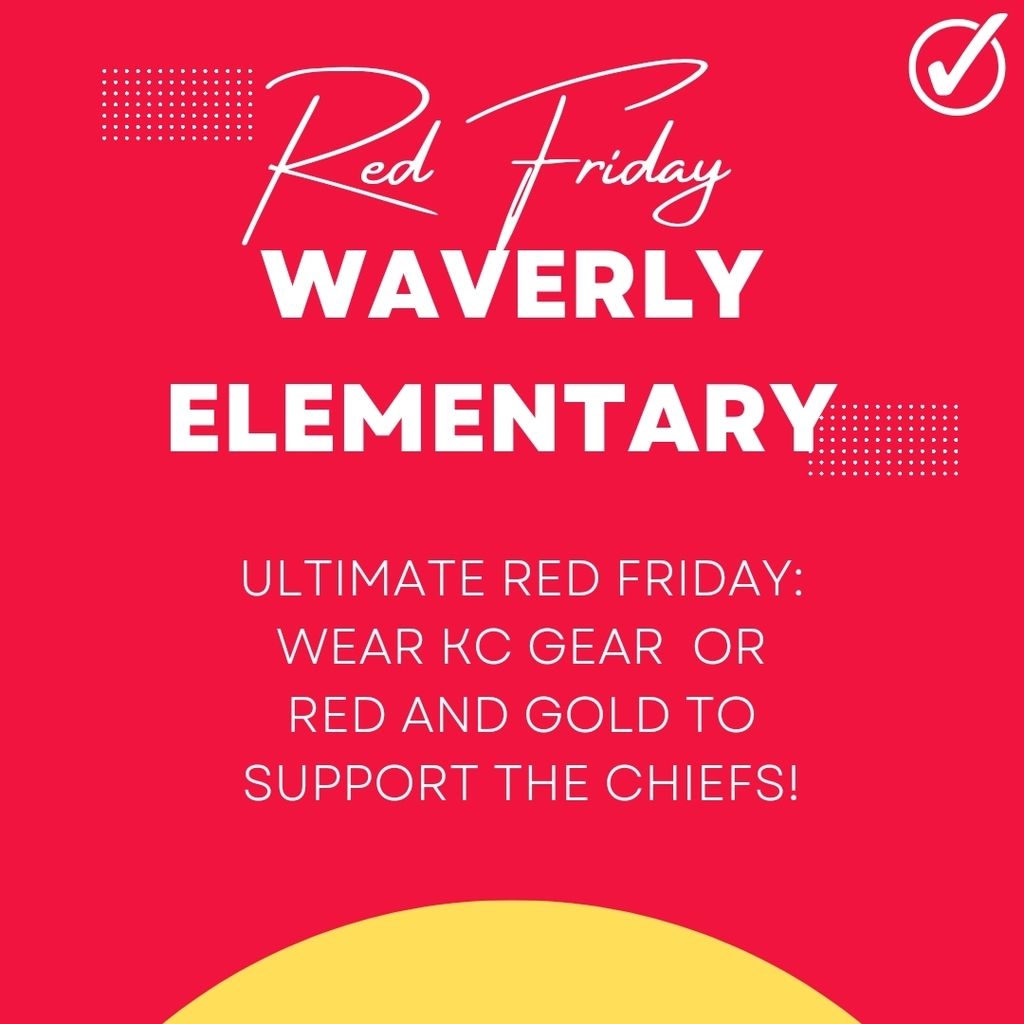 Coffey County Spelling Bee- Evelyn McMillen tied for 3rd. #itsagreatdaytobeabulldog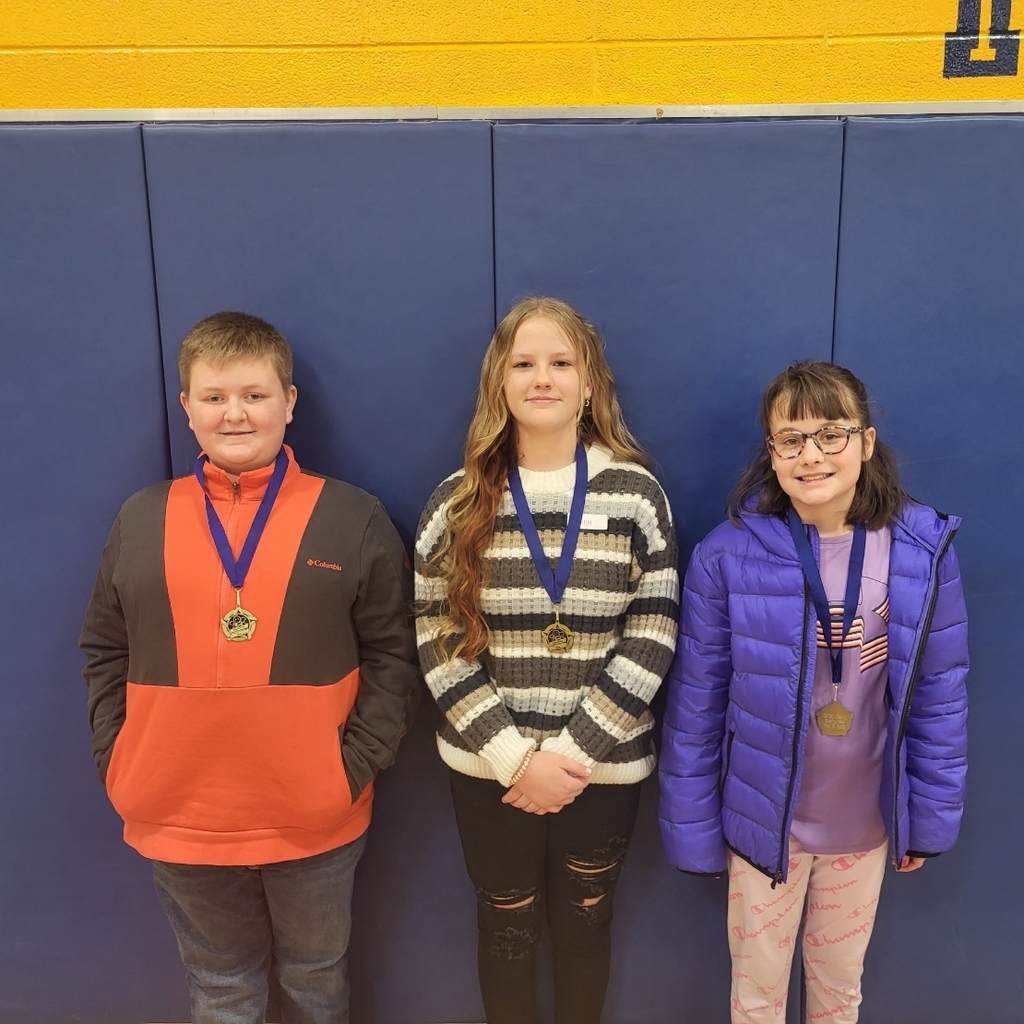 USD 243 will have a 2 hour delay Wednesday January 25, 2023.

Celebrate School Board Recognition Month with us by thanking our school board members! Our school board includes Todd Wallace, Denise McNabb, Caroline McWilliams, Perry Ott, Jim Davies, Jeff Holmes, and Matt Hopkins. These seven individuals make crucial decisions for the students and staff at Lebo-Waverly. Thank you, school board leaders! #theleboway #itsagreatdaytobeabulldog