Correction, Friday October 16th.
Lebo High School will dismiss at 12:30 pm on Friday October 15th to accommodate the football game at Sylvan Grove. Lebo Junior High will remain open. Junior High students attending the game may be excused if their parents communicate with the Lebo School Office by noon.
ALL KANSAS Students can receive a free breakfast and lunch each school day through June 30, 2021 ensuring they are fueled and ready to learn. Contact your school or district office for more information.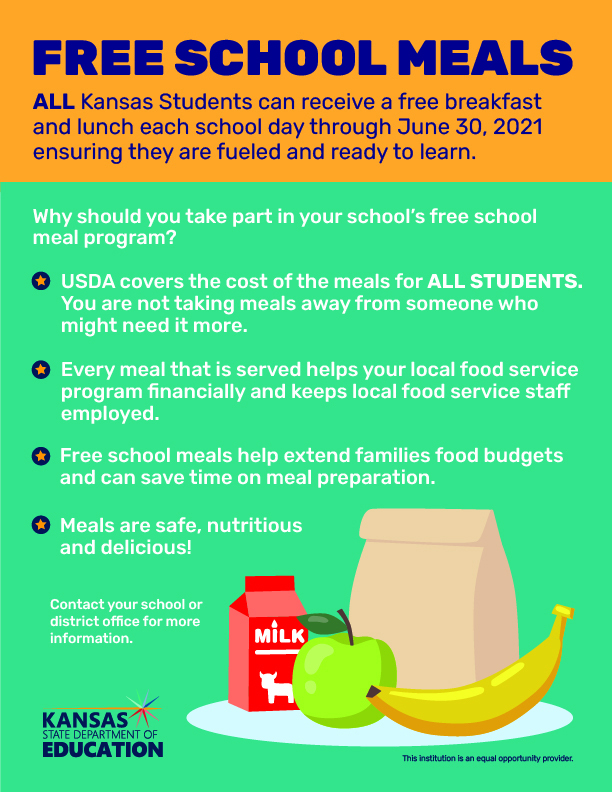 Good news for area schools! If a positive COVID-19 case arises in a school setting, close contacts will no longer require a 14-day quarantine as long as BOTH parties are wearing an approved face masks. These are the types of masks that will keep you out of quarantine: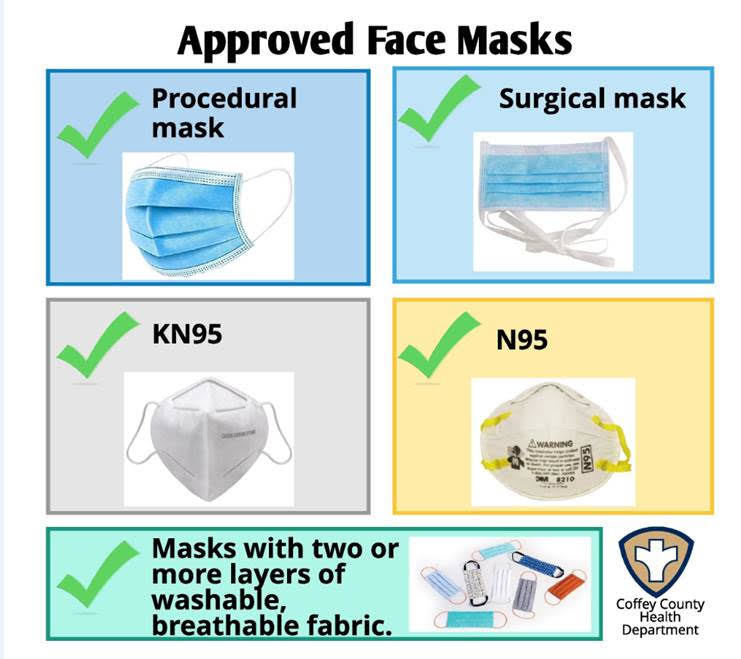 PowerSchool is back online!
PowerSchool is down this morning (Sept 25). We will let you know when it comes back up! Thanks for your patience!
There has been a positive covid test result at Waverly High School. Coffey County Health Department is contact tracing and isolating exposed individuals. If you need to be concerned, you will be contacted by the Health Department. Classes will be held as normal on Friday.
Lebo Waverly Unified School District #243 Corey Reese, Superintendent Wolves Bulldogs Phone 785.733.2651 Lebo Waverly School District No. 243 Fax 785.733.2707 P.O. Box 457 Waverly, Kansas 66871 Dear USD #243 Families, -USDA has announced that Summer Food Programs will be extended through the end of December or until funds are depleted. -Beginning Tuesday September 8th all breakfast and lunch meals will be FREE to all USD #243 students. Meals paid for on September 8th and 9th will be refunded. We will retain the money currently in student accounts for later use once this program expires. -Additional meal items such as milks will be charged at normal rates and are not free. -Remote Learners are included. Please contact your child's school building to make arrangements. -Free and Reduces applications should still be completed. We will need completed applications for use once this program expires. -If you have any questions regarding the Free Meal Applications please contact Janet Reese, Authorized Representative USD #243 Food Service at (620) 794-6646. Sincerely, Corey Reese, Superintendent Lebo Waverly USD #243
Dear USD 243 Families, I would like to welcome everyone back for the 2020-21 school year. Our sincere hope is to provide an educational experience that is as close to normal as possible for you and your family. The best way I can think of to keep school close to normal is to make individual choices that help mitigate the spread of the Covid-19 virus. USD 243 and Coffey County have developed many plans, procedures, and policies to best protect ourselves and others around us. Most, if not all, of the planning documents can be found on the District and School Website. Our leaders have tried to anticipate as many scenarios as possible that might be cause for concern to our students, staff, and families. School will definitely look and feel different. In order to keep our schools open and to keep each other as safe as possible, we feel these procedures are extremely important. Some people may not agree with all of the requirements that have been developed. These procedures are necessary if schools are to open and to continue to operate as normally as possible. Please try to be flexible and understanding as we navigate these uncharted waters. Most people agree that children need to return to school. Our hope is that these special considerations are not long-term. Where things go from here is up to all of us. Please keep your child home if they are sick with a Fever, Cough, etc. Communicate with the School or your health care provider if you have questions about an ill child. We do have some essential guidance and protocols available on USD243KS.org The school district has adopted several safety measures that are recommended by the Coffey County Health Department, Kansas Health Department, as well as, the CDC. Safety Measures include but are not limited to: wearing face masks indoors while at school, social distancing greater than 6 feet, temperature screenings of students and staff, better air filtration and circulation, and many more measures that are too numerous to mention. Once again, it is our goal to be in school in person as normal as possible. We can do this together. We need everyone's support. Cooperation is critical. If you have any questions please contact your child's school attendance center. Sincerely, Corey Reese Corey Reese, Superintendent Lebo-Waverly USD 243
Finally! Online Enrollment will open Monday, August 17 after 10:00 am. A link will be posted as soon as we have it completed! A instruction sheet will also be posted. You can still make an appointment if you would like to do in-person enrollment by calling your school. ALL NEW STUDENTS WILL NEED TO MAKE AN APPOINTMENT TO ENROLL! Online enrollment is just for returning students. Lebo Schools: 620-256-6341 Waverly Schools: 785-733-2561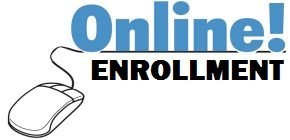 Have a Preschooler Planning on Attending Lebo-Waverly PreSchool? Please call the school to make an appointment to enroll! Lebo 620-256-6341 Waverly. 785-733-2561
We are still having issues with our online enrollment. Even if you are doing online only, you will need to enroll. If we don't have our online enrollment up and running by Wednesday noon, we will add another in-person enrollment day for appointment only. We will send out a notification at noon on Wednesday notifying of the enrollment process,
Covid 19 Reopening Plan You can see the USD 243 Lebo-Waverly Reopening Plan at this link:
https://5il.co/jc21
Monday's Board of Education meeting will once again be livestreamed on the District's facebook page. We will attempt to correct the audio problem from the special meeting last week.
JH football camp at Waverly Aug. 3-6 from 6-8pm. All planning on playing JH football are encouraged to attend. Lebo players contact Coach Mickunas about transportation
USD 243 Lebo-Waverly Health Guidelines 7-27-2020 If your child is ill, please keep them home! Attendance awards will not be given in the 2020-21 school year. Masks will be worn in schools by everyone unless valid exceptions apply. Temperatures will be taken before entrance into the building for everyone, and guidelines. Students will be allowed into the buildings starting at 7:35 am unless exceptions apply. Hand washing/sanitizing will occur each hour for everyone. Water bottle filling stations will operate. Water fountains will be disabled. Each building will have an isolation room for sick kids waiting to be picked up. Social distancing (6 feet) will be encouraged in our buildings. High Touch surfaces will be sanitized throughout the day in buildings. Coffey county health department isolation and quarantine guidelines will be followed if a positive covid-19 test occurs in USD 243 schools. A doctor's release will be required for staff or students to return following a positive covid-19 test. Visitors will be required to follow the guidelines listed unless they are 5 years of age or younger. Per KSDE recommendations appendix c all non-essential visitors will be limited from entering buildings. Drop off tables at all schools will be located at each main entrance. Additional health and custodial staff will be hired to support our schools. Steps will be taken to try and keep consistent groups of kids together throughout the day for health tracing purposes.
Lebo Waverly students will begin attending classes on August 27th. Please contact the school if you need special considerations. Enrollment will be online. In person enrollment is also available on a date to be announced.