Jr. High & High School Cheer practice will begin on Monday, June 21 @ 3:00 in the old gym. All Jr. High students are welcome to join., There will be a Cheer parents meeting on Wednesday June 23 at 7:00pm in the old gym. Parent questions and concerns will be answered as well as expectations for the coming year.
Coach Williams and Coach Piper will be offering basketball skill development to K-5th Grade starting next Thursday, June 24. These sessions will run from 11:00-11:30am on Tuesdays and Thursdays thru July. All sessions will be held in the New Gym unless notified otherwise. Please bring clean gym shoes.
CCSEC has openings for paraprofessionals for the 2021-22 school year throughout the county.  If you are interested in a position, please apply on USD244's website (
www.usd244ks.org
under human resources). Questions? Please contact Lindsey Graf at 620-364-5151 ext. 3090.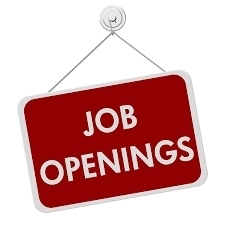 JH boys' basketball camp starts Monday and goes through Friday of next week (June 14-18). It will begin right after skills at 11 AM and finish around 1 PM. All incoming 6th-8th grade boys encouraged to attend!
Kids ages 1 to 18 can eat free this summer as part of USD 243′s 2021 Summer Breakfast and Lunch Program. This program runs through July 30. 5 breakfast and 5 lunches can be picked up every Monday from 11:00-12:30 at Waverly Elementary School. If you have questions, please call April @ 785-733-2551 or email Janet @
jreese@usd243ks.org
.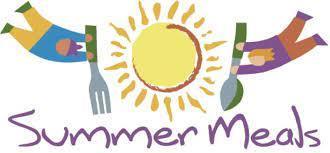 WHS CLASS OF 2023 will be selling biscuits and gravy on June 5th from 7AM until they are gone! City Park Building.
Waverly basketball players (boys and girls): Summer skills start tomorrow! High school players- 9 AM, JH players- 10:15 AM, We will run Monday - Thursday, through mid July. Skills will be ran by Coach Ty Piper and Coach Williams. Hope to have big numbers!
Waverly Grade School yearbooks are IN! CONGRATULATIONS to Jayla Cochran (5th grade) on designing the winning cover! Pick up times are TODAY until 2:30p; Fri. 8-3; Mon. 05/24 8-3; Tues. 05/25 8-10:30; Wed./Thurs./Fri. 05/26-05/28 8-3. If nobody answers the door, please be patient. There is limited staff within the building and lots of summer work and cleaning happening!
The regional track meet schedule to start at 3 o'clock on Thursday the 20th has been moved to a 1 o'clock start due to the possible of inclement weather
Update from Evergy: The Evergy planned outage for Wednesday, May 19th – at 8:00 a.m. has been cancelled. With the impending weather forecast and to keep from having our customers, out of lights twice in a short period of time, this work has been set out for about 6 weeks.
Evergy needs to replace a transmission structure that is at risk of failure. The work is scheduled for Wednesday, May 19 at 8 a.m. and is expected to take about three hours. This will require interrupting power to about 700 customers in the area of Beto Junction and Waverly, including surrounding rural customers. Without this repair, the area is at risk for an unplanned, emergency outage that could affect more customers and last longer. Evergy is sorry for the inconvenience.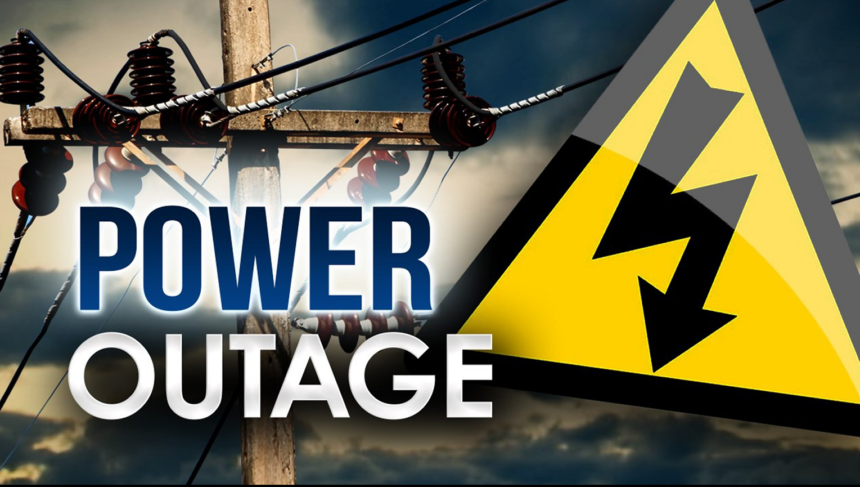 Waverly Grade School parents, please let us know if any of these items belong to your child. Some have been in lost and found for months. We would like to reunite them with their owners ASAP. Thanks!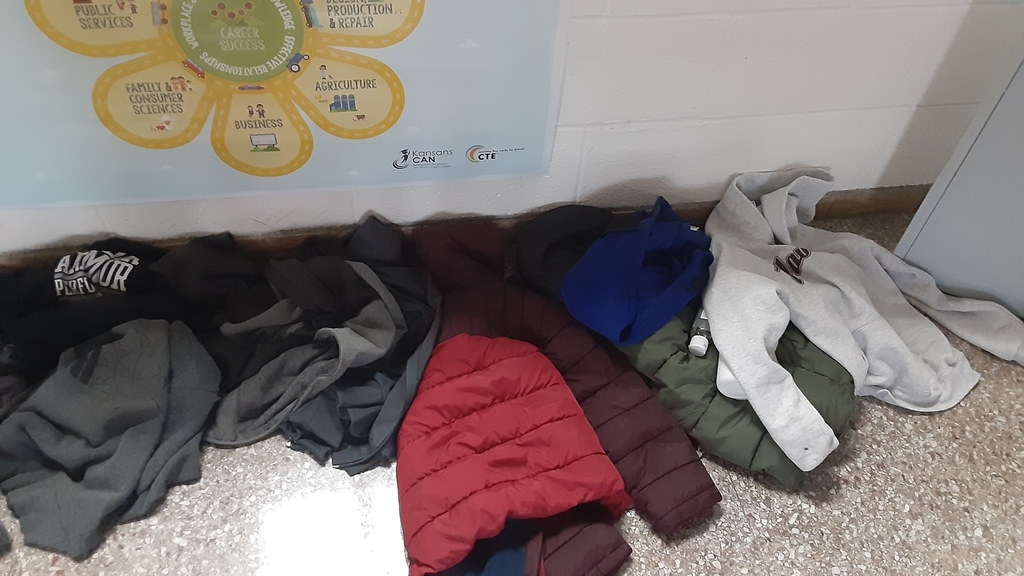 Good luck today to the Wolfdog as they start regional play. The Wolfdogs will play as at 4:00 in Humboldt.
Regional Softball at Leon-Bluesteam scheduled for 1:00 today, will have a 2 hour delay. Game time will now be 3:00
Coffey County Patrons: We need your help to put together an accurate Coffey County internet map. After this past year, we have learned how important internet service is and how it affects our daily lives. It is truly an essential service we cannot be without in today's world. We know there are places in Coffey County where reliable and affordable internet service is not available. Unfortunately, the Federal Communications Commission (FCC) indicates Coffey County is 99.5% served with 25/3 MBPS service (Source: 2019 FCC Broadband Deployment Report published July 24, 2019). This information currently prohibits Coffey County from receiving Federal and State money being awarded to help rural Americans get adequate internet service. This is where we need your help to put together an accurate internet access map of Coffey County. How can you help? Click this link
http://madtel.com/coffey-county-test-your-speed
to take an internet speed test. This test will take less than 2 minutes and simply asks for you to enter your address. There is also an option if you do not have available services at your address. This test can be performed at multiple locations, or if you do not have internet at your home, it can be done from any public access point, such as a library. Personal information is not retained, only your location and speed test results, which will be used to create a plotted map. This information and crowdsourcing map is a critical step in the process of getting all Coffey County citizens access to adequate internet service. We hope to take this map to the FCC to prove the inaccuracy of their current map. Thank you for your time and consideration in this matter.
Unfortunately, elementary yearbooks did not come in this week. We will be sending out notifications when they arrive, so arrangements can be made for distribution and pick up. Have a great summer!

CrossWinds services are available on site for kids in USD 243! A therapist is available to schedule intake appointments, individual therapy, and family therapy in the schools to help remove travel barriers and decrease the time taken out of school for appointments. This will continue through the summer and school break months. Services can focus on emotions management (anger, anxiety), depressive symptoms, social skills and healthy boundaries in relationships, effective communication skills, making safe choices, focus and attention struggles, grief or loss, trauma, and any other challenges life can bring. In addition to therapy services, Crosswinds offers case management and attendant care locally, and a psychosocial group and medication management services in the county. If you have questions or are interested in setting up an appointment call 620-343-2211 or visit our website at crosswindsks.org – please let the staff you speak with know you are interested in school based services in USD 243.

Please watch for After School invoices coming home! Some were sent home several days ago and more going home today. Please have payment turned in by Thursday. Thanks!
PlayDay UPDATE! We will have afternoon events on the west lawn! Students will participate in many of the morning events, this afternoon. Hopefully, the rain stays away! Reminder... only students and staff are allowed within the building due to COVID restrictions.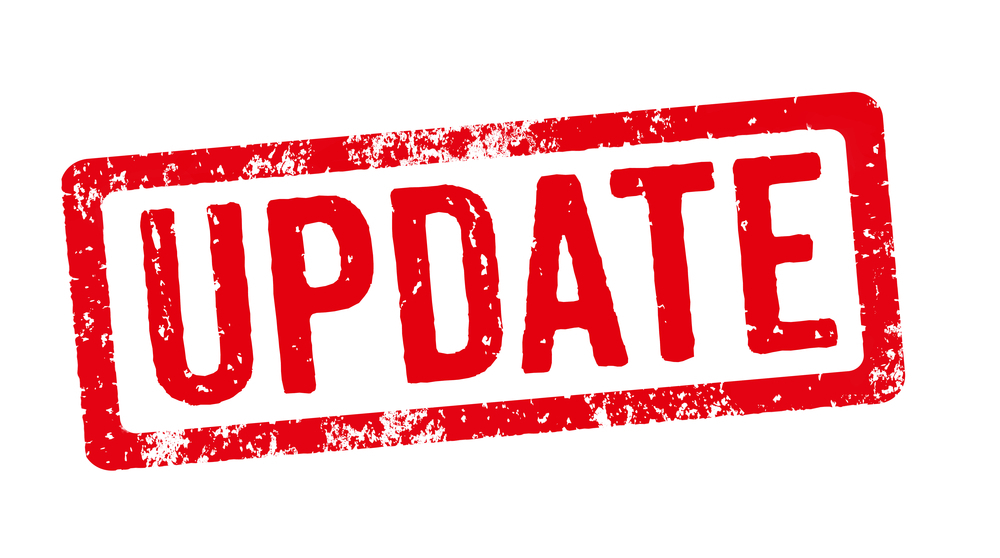 There will be no softball or baseball games held today at MdCV due to field conditions.