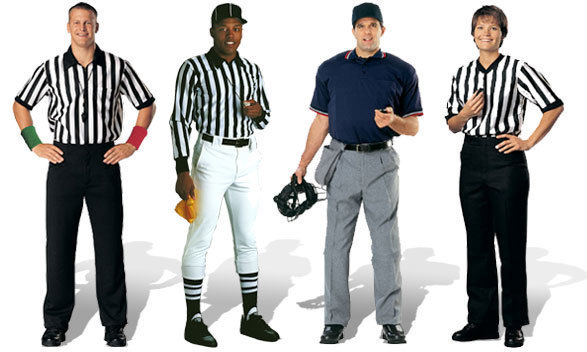 Most people have been a part of a team during their lives and proudly worn "the team" uniform. The KSHSAA is looking for former team members to be part of a "new team" and join the officiating ranks. Trade in your old uniform for a new official uniform and give back to the game . you enjoyed when . you played. One of the best ways to maintain interest in participation is by becoming a registered official.
Every school activity needs competent and qualified officials. The KSHSAA actively recruits new female and male officials, and this includes you!
The need is great! The time is now for you to join a network of educators from which students lean about treating people with dignity and respect, and about being part of activities that enhance and encourage healthy life-styles.
As a KSHSAA official, you can make the values of fair play and honorable completion part of the action for students playing the game. You have the opportunity to teach good sportsmanship, fairness and equality - how to play by the rules.
You questions are welcome and encouraged! Contact the KSHSAA, an athletic director, coach or official who can provide guidance and direction to keep you in the game.