February 21, Serenity Lockwood, Rose Staley, and Brantley Petersen attended Black and Yellow day at Wichita State University. Black and Yellow Day is an event the university puts on for high school juniors and transfer students to learn about Shocker Nation. The students were able to visit various booths discussing academic options, hear from current students, explore student life opportunities, and also tour campus. In addition to the walking tour, our group took a golf cart ride to the Law Enforcement Training Center on WSU's Innovation Campus. While there, students heard from WSU instructors (who were former KBI and FBI agents) on the different criminal justice opportunities available.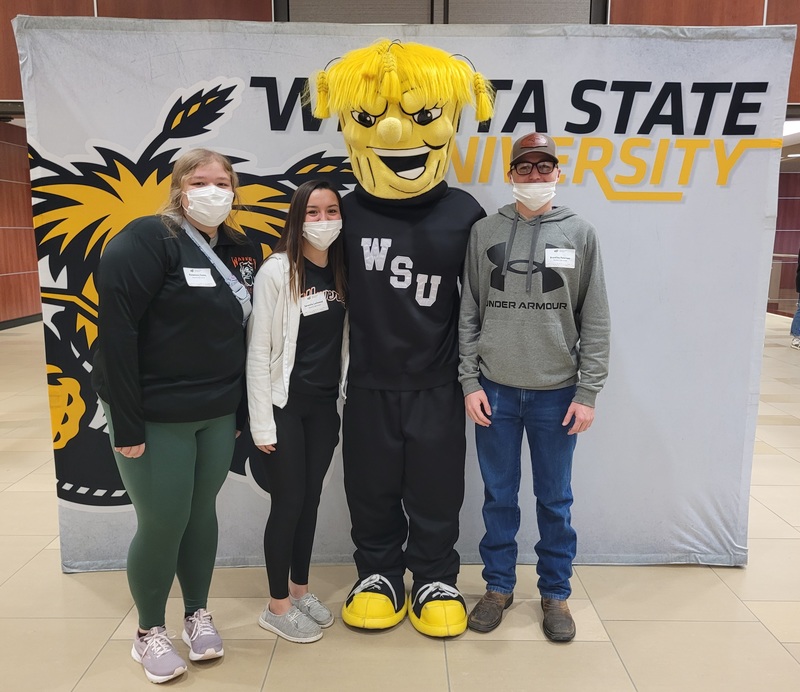 Rose, Serenity, and Brantley with the WSU Shocker.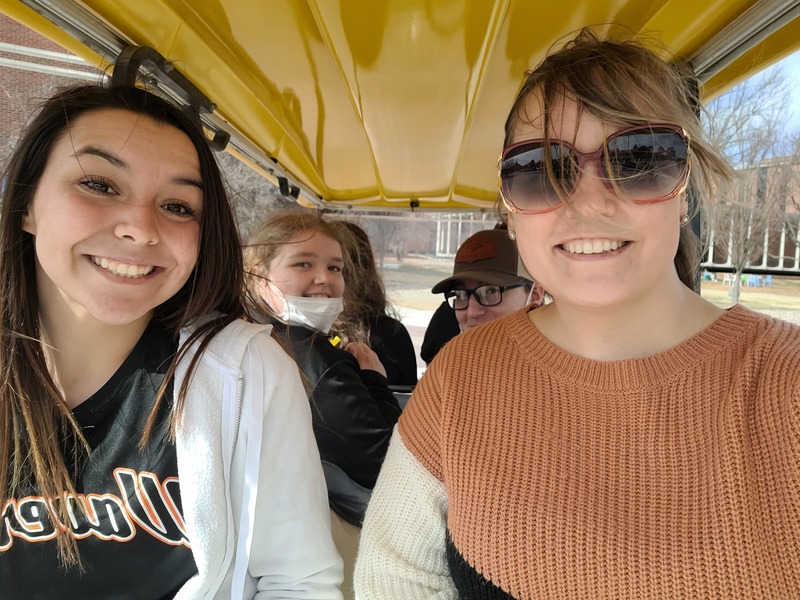 Serenity, Rose, Brantley, and Ms Humlicek on the golf cart headed to the Law Enforcement Training Center.