Thursday, January 20- Lebo hosted the 2021-2022 School Spelling Bee 🐝
After 17 rounds, Rya Plummer (5th Grade) was determined the Spelling Champion.
Cira Plummer (8th Grade) came in 2nd Place and Jesse Durst (6th Grade) finished in 3rd Place. They were presented with gold, silver, and bronze medals, along with Amazon gift cards donated by community members, Scott and Leanna Love.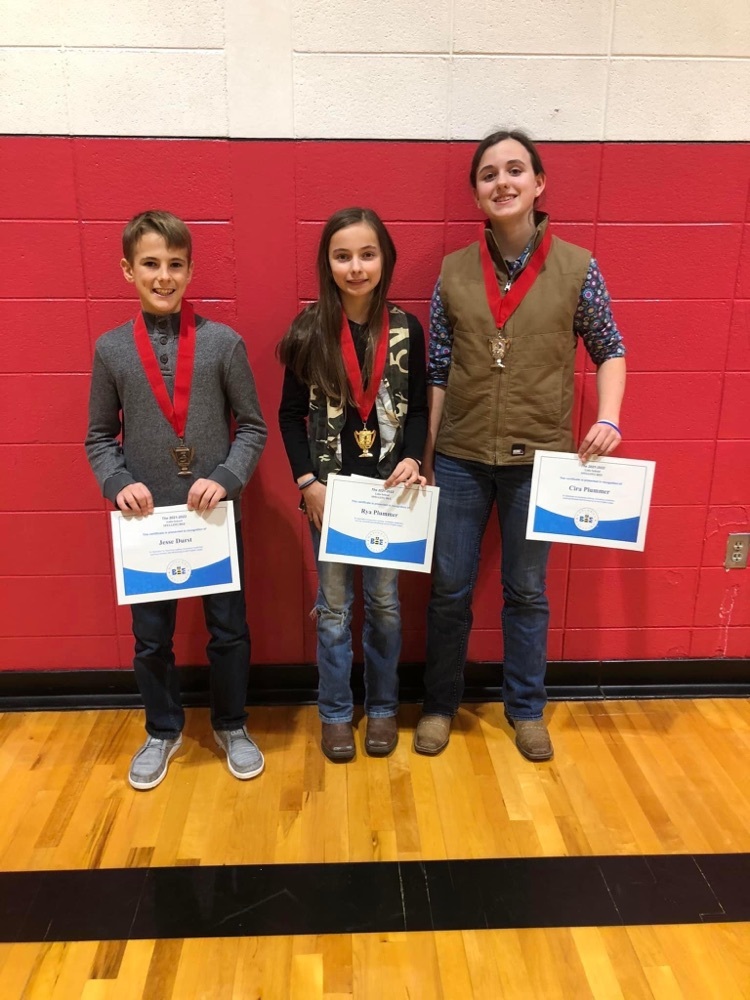 The three students will represent Lebo Schools at the 21-22 Coffey County Spelling Bee at Lebo on Tuesday, February 8 at 9:00AM. The competition will be held in the Lebo Elementary small gym.
Congratulations, to all our 4-8 grade students who competed in the School Bee. We are proud of you all!