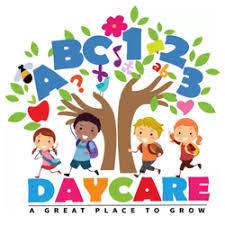 Little Bullpups Daycare- Seeking Subs/Possible Full Time Position
Libby Self
Wednesday, January 13, 2021
Little Bullpups Daycare...is HIRING a Childcare Teacher!
Part time (Substitute- as needed) with possible Full Time position potential
Childcare Teacher Job Description:
We are looking for a vibrant Childcare Teacher to educate, care for, and inspire the young minds at our daycare. Using a variety of teaching methods, including artistic expression, educational play, and storytelling, you will teach children to identify shapes, colors, numbers, and letters, while providing them with foundational life skills and preparing them for the next stages of life To be successful as a Childcare Teacher, you should have the patience, compassion, and energy to successfully guide a class of young children, each of whom will have different needs, abilities, aptitudes, and emotions. The best candidate will also have an excellent work ethic and organizational skills, in order to help the Director plan curriculums and create reports on each child's progress.
Childcare Teacher Responsibilities:
Educating children about fundamental concepts, such as colors, letters, numbers, and shapes.

Encouraging social interactions between children and improving their self-esteem.

Engaging in creative methods of learning, such as arts and crafts, supervised play, and storytelling.

Planning comprehensive curriculums to address early childhood development needs.

Instilling a sense of order and discipline in the classroom.

Monitoring free time on the playground.

Ensuring the classroom is a clean, safe, and organized environment.

Preparing for lessons by gathering materials and setting up workstations.
Childcare Teacher Requirements:
High school diploma or GED.

Experience working as a Childcare Teacher is preferred.

Certification in first aid and CPR is preferred.

Clear criminal background check.

In-depth understanding of childhood development.

Strong conflict resolution skills.

Excellent communication skills.

Attentive and patient.
Contact Jamie Penland (Daycare Director) for more information or to pick up an application. 785-733-2551 or jpenland@usd243ks.org