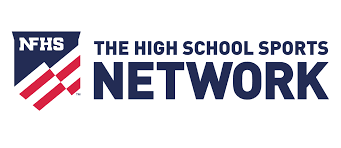 NFHS Network Troubleshooting Tips
Doug Piper
Friday, December 11, 2020
What Are The Technical Requirements To Stream On My Computer?
To watch games from your computer, your computer will need to meet the following minimum requirements:

Windows Vista or above, Mac OSX 10.6 or above

Safari 5+, or current versions of Firefox and Chrome

Adobe Flash Player

Download speed of 2.0 Mbps or above
Should I Clear My Browser's Cache To Improve The Streaming Quality?
Yes, it is always a good practice to regularly clear your browser's cache periodically. Clearing out your browser's cache can help with re-bufering and choppy video and will release any errors held in your browser's cache memory.
How to clear cache in Google Chrome:
Click the Chrome menu icon on the browser toolbar in the top-right.

Select More tools.

Select Clear browsing data.

In the dialog that appears, select the checkboxes for Browsing history, Cookies and other site data, and Cached images and files.

Click Clear data.
You will need to sign in again with the email address and password used to create your account. If you're experiencing any sort of video playback issues, you'll need to ensure that your browser is updated and that its cache is cleared.
We generally recommend using the most up-to-date Google Chrome browser for optimum viewing.
To update Google Chrome:
1. On your computer, open Chrome.
2. At the top-right, click the Chrome menu icon.
3. Select Help and click About Google Chrome.
4. Chrome will then automatically update and prompt you to relaunch.
You will need to sign in again with the email address and password used to create your account.
If you continue to experience buffering or freezing, it may be your internet connection. You will need to have a connection speed of at least 2 Mbps to stream video.
Click here to test your internet provider's connection speed. Since bandwidth continually fluctuates (especially with a wireless connection), we suggest performing two or more tests. If your speeds do not meet this minimum requirement, you may want to contact your Internet provider.