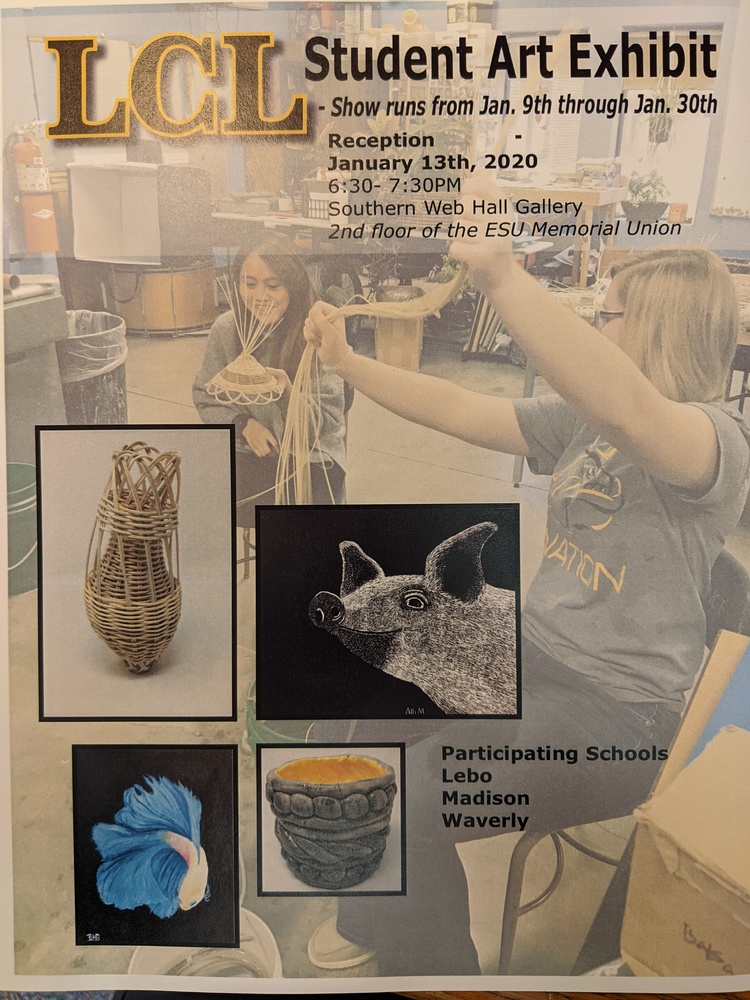 LCL Art Show
Susan Wildeman
Monday, January 13, 2020
The LCL Art Show runs from January 9th-30th. All art pieces are being shown on the 2nd floor of the ESU Memorial Union. These students from Lebo and Waverly will be showing their art pieces:
Lebo: Demi Schrader, Cali Doudna, Brooklyn Berry, Alli Moore, Abbie Shields, Chalie Crouch and Kristopher Stephens.
Waverly: Lenora Kent, Aiyana Lacey, Nevaeh Knowles, Rosalia Ganneschi, Koy Myers and Isabel Griffth.