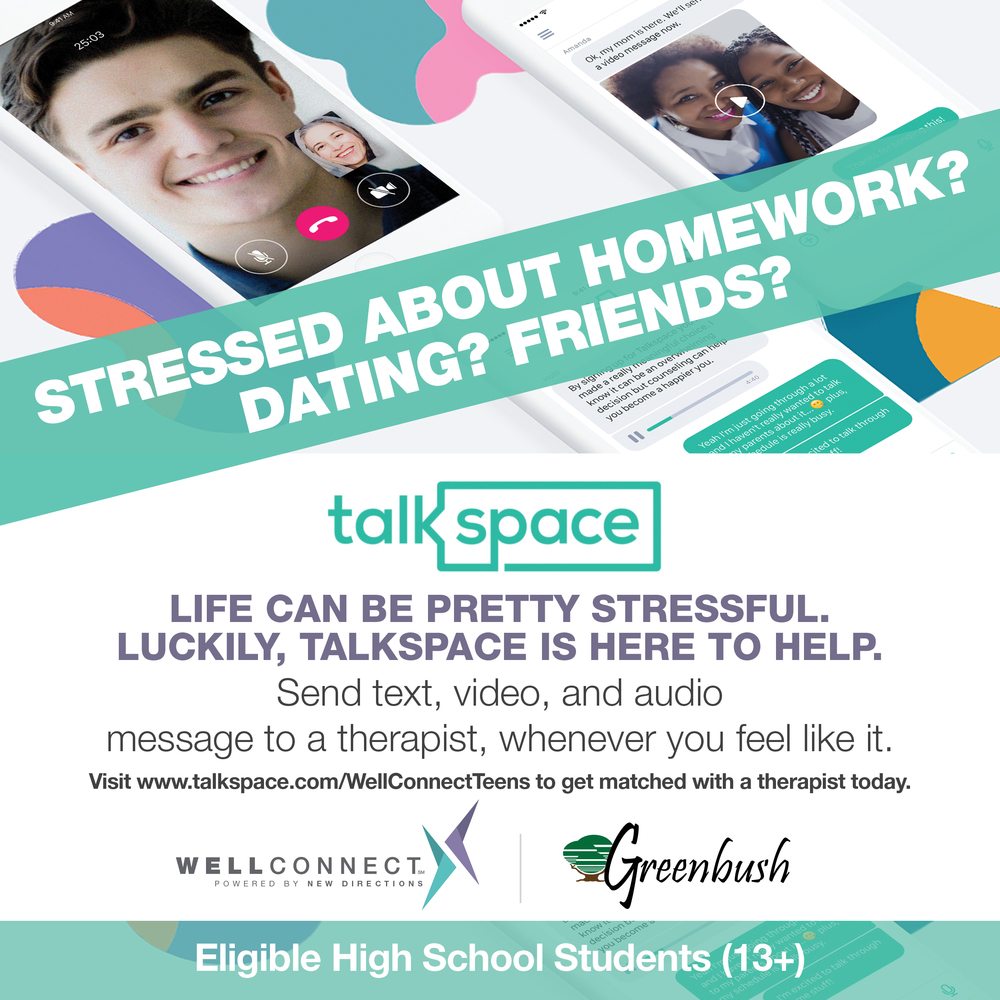 INTRODUCING Talkspace: free online therapy for your teen!
Susan Wildeman
Tuesday, October 01, 2019
October 1, 2019
Hello Waverly Families!
Waverly High School is participating in a new program called Talkspace! This FREE program will allow our high school students to talk to a licensed therapist at no cost to you or the student!
While our school has mental health resources in place and you are providing support at home, your child may want to reach out in a way that is more comfortable to them--using their PHONE!
Talkspace allows kids to talk to a therapist using audio/video, text or live counseling sessions from the Talkspace app. The Talkspace app is a confidential and secure source to help improve student health.
To start:
-Visit talkspace.com/WellConnectTeens
-Enter: Waverly High School
-Complete the registration process. This includes obtaining parental consent for a high school studentunder 18.
-Get matched with a therapist
-Create an online account and download the app to start messaging a therapist. (note: Do not apply for services using the app. Use the website listed above)

Students can reach out to a FREE therapist to talk about stress, improve relationships or to vent about their concerns.
If you have any further questions, call:
Susan Wildeman or Janella Newton at 785-733-2561