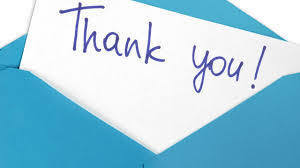 Thank you to Achor Lodge #224
Libby Self
Friday, August 16, 2019
Anchor Lodge #224 AF&AM (Ancient Free & Accepted Masons), is a fraternal
organization based in the communities of Williamsburg and Waverly.

Freemasonry, at its core, is unlike any other social or fraternal organization. Whereas
most organizations help their community as a group, Freemasons start with the individual. We
believe that by improving and educating our members, they will become better citizens, which
will naturally lead to them wanting to take an active part in improving themselves and their
communities. There is an old adage that says, "Freemasonry makes good men better".

Freemasonry teaches the importance of helping others, especially those that cannot
help themselves. This idea is inculcated at each Masonic meeting, during the opening and
closing ceremonies. It is also reinforced when members support charitable projects on their own
or within their Lodge. Charity is not forced upon our members. Instead, they choose to support
charity because they believe it's the right thing to do.

Anchor Lodge #224, desires to be charitable and support our children. A donation
towards the nutritional program of our elementary students has been made by the Lodge.
Having adequate nutrition has been proven to improve classroom learning and retention.
Thanks to Anchor Lodge's support and financial donation, Waverly Elementary students have
adequate funding to ensure that ALL students have afternoon milk this school year.

Other ways Anchor Lodge and Kansas Masons can help our young people is through
scholarship programs, band camps, essay contests, exemplary teacher & student awards and more. To learn more about any of these programs, please contact a local Mason.